Scholars and researchers are invited to respond to our Call for Proposals on the topic 'Unraveling Ties? The Unintended Consequences of Interregionalism'.
Member institutions of GEM-STONES, an MSCA-funded European Joint Doctorate have launched a Call for Proposals looking for contributions that will investigate a particular area or policy in interregional relations, and inductively look at the unintended consequences of these relations. Selected applicants will be invited to join both a closed workshop hosted by the University of Hamburg, and to contribute to the subsequent edited volume.
Contribution to the research agenda of Regionalism Studies
In the context of growing interactions between regional actors, organisations, projects and institutions, the study of interregional relations appears increasingly on the agenda of Regionalism studies. While interregional relations always have a stated intent, many of them invariably produce an array of unforeseen consequences. Instead of focusing on the intended outcomes of these relations and assessing whether and to which extent the actors have reached their objectives, this workshop and the edited volume will consequently centre on their unintended effects of interregionalism and how the actors have acknowledged and reacted to these unforeseen outcomes. We are also interested in cases of ambitious announcements and high normative expectations, that have led the delivery failure, stagnation, outright crisis, fragmentation, struggles and even to disintegration and conflict – what we call the 'paradox of ambitions' or the 'dark side' of interregionalism.
Structure of the Workshop and Edited Volume
Both the workshop and the edited volume will bring together different theoretical approaches to study a set of illustrative examples of 'the unintended consequences of interregionalism'. Therefore, particular attention is given to approaches in and outside International Relations and Regionalism studies engaging with – but not limited to –sociology, anthropology, geography or complexity theory.
The workshop and the edited volume will be structured according to three directionalities of unintended consequences. When the unintended consequences first affect:
The object(s) of the interregional relations: direct unintended consequences
The subject(s) of the interregional relations: reflected unintended consequences
Third subject(s) or object(s): knock-on unintended consequences
Schedule and expected outcomes
26th Oct – 4th Dec 2017: Call for Proposals
11th Dec 2017: Publication of Selection Results
12th Feb 2018: Submission of Draft Papers (around 8.000 words)
21st – 22nd Feb 2018: Workshop hosted at University of Hamburg, Germany
By June 2019: Publication of Edited Volume (GEM Book Series, Routledge)
How to respond to the Call for Proposals
Please send any questions, and the proposals along with a short bio to pmo@gem-stones.eu, with subject line "Submission: GEM-STONES Workshop & Edited Volume". The proposals should be maximum 400 words, preferably in PDF-format. Travel and accommodation costs for all invited participants will be covered by the organisers.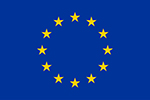 This project has received funding from the European Union's horizon 2020 research and innovation programme under the Marie Sklodowska-Curie Grant Agreement No 722826.