Contribution to Structuring Doctoral Training at the European Level
As a European Joint Doctorate, GEM-STONES is committed to a more strongly structured European Higher Education Area, an ever more innovative European Research Agency, and an increasingly flexible European workforce.
DEVELOPMENT OF SUSTAINABLE JOINT DOCTORAL DEGREE STRUCTURES
INSTITUTIONALISED EU LEVEL DOCTORAL TRAINING is guaranteed within the GEM-STONES academic community through standardized double doctoral degrees, and a jointly developed shared curriculum.
RESEARCH AGENDA FOR EU LEVEL DOCTORATES IN SOCIAL SCIENCES AND HUMANITIES can be identified by fostering further collaboration between the European Research Agency and European Higher Education Area, as well as by accelerating socialization across disciplinary borders.
INTRODUCTION OF GLOBAL STANDARDS IN EU LEVEL PhD STRUCTURES is encouraged by fostering convergence in working conditions, and by favoring best practices and mutual learning.
VISIBILITY OF EU LEVEL PhD STRUCTURES is improved through enhanced quality and contractual standards, as well as through innovative and jointly produced communication tools.
CONTRIBUTION OF THE NON-ACADEMIC SECTOR TO RESEARCH AND TRAINING
GEM-STONES enjoys a meaningful contribution from the non-academic sector on three clear fronts:
FORMALISED NON-SCHOLARLY VOICES in both research and training, through inclusion of non-academic mentors in the researchers' supervisory trios, and an equal footing among all partners in the development, monitoring and implementation of the research program.
ACQUISITION OF NON-ACADEMIC SKILLS thanks to project-wide enhanced capacities in both policy and commercial consultancy, and researcher-specific internships at a non-academic partner institution.
FACILITATION OF NON-ACADEMIC PROFESSIONALISATION by fostering convergences between academic and non-academic working environments, and greater adaptability to European, North-American and Asian working environments.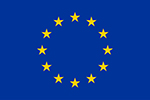 This project has received funding from the European Union's horizon 2020 research and innovation programme under the Marie Sklodowska-Curie Grant Agreement No 722826.