Local News, Jobs & Events
GEM-STONES fellows, partners, academics and interested outside parties can find here information about news, vacancies, events and other activities of the Consortium member institutions. This will add to the joint provisions already provided within the context of the GEM-STONES project, and promote further networking and exchange of ideas between different scientific communities.
Upcoming events
ECLAN Summer School in Brussels – Extended deadline for applications 30th June
European Criminal Law Academic Network (ECLAN) is happy to announce the 14th edition of the Summer School « The European Area of Criminal Justice », organised by the IEE-ULB in collaboration with ECLAN and entirely dedicated to European criminal law.
The Summer School will take place in Brussels, at the Institut d'Etudes Européennes (IEE-ULB), avenue F.D. Roosevelt, 39 B- 1050 Bruxelles, from the 3rd July to 7th July 2017.
Provisional Program here. More information here
LOCAL NEWS
Job Vacancy at the ULB (BE): One Full-time Doctoral Position (apply by 30th June 2017)
GEM-STONES Central Coordinator, Université libre de Bruxelles has opened applications for one full-time doctoral position in a project on European politics and values based in Brussels, Belgium. The researcher will join a team under the supervision of an interdisciplinary scientific committee (Prof. Ramona Coman, Prof. François Foret [spokesperson], Prof. François Heinderyckx). The deadline for submitting applications is 30 June 2017. Successful candidates are expected to start working in Brussels on 1 October 2017.
Full Call for Applications here.
Multiple Open Vacancies at Waseda University (JP):
Faculty of Political Science and Economics:
Professor in International Relations. Closing 30th June 2017 - More information
Waseda Institute for Advanced Study:
Researchers for Academic Year 2018. Closing 29th June 2017 - More information
Open Vacancy at GIGA (DE): Postdoctoral Research Fellow (apply by 10th July 2017)
GEM-STONES Consortium member, GIGA German Institute of Global and Area Studies in Hamburg seeks to appoint a Post-Doctoral Research Fellow to conduct comparative research on economic development. Applications are invited for a full-time position, starting 1 September 2017, with an initial con-tract of three years and an option for additional three years, subject to a successful evaluation. Screening of applications will begin on 10 July 2017.
Full Position Description here.
Open Vacancy at LUISS (IT): Assistant Professor (apply by 17th July 2017)
GEM-STONES member institution, LUISS Guido Carli di Roma is recruiting an Assistant Professor in Political Science for carrying out research, teaching and student services. The research will be conducted mainly with the aim of publishing the results in national and international journals, and the winner will be called upon to undertake teaching duties in the 3-year bachelor's and master's degree programmes.
More Information here.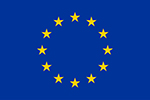 This project has received funding from the European Union's horizon 2020 research and innovation programme under the Marie Sklodowska-Curie Grant Agreement No 722826.