Professionalisation
GEM-STONES will actively seek to enhance the participants' career perspectives by supporting:
INTEGRATION IN AN INTERNATIONALLY COMPETITIVE EUROPEAN WORKFORCE by exposing the researchers to the highest professional standards and a diverse community. Inter-cultural exchange and mutual learning are a daily necessity both within the GEM-STONES program and its partner organisations. GEM-STONES welcomes diversity in professional backgrounds, and the program allows researches with varying career-paths to strengthen their professional profile by adding a doctoral dimension.
DEVELOPMENT A HIGH-LEVEL SCIENTIFIC PROFILE through training in interdisciplinary research methods and boosted visibility. GEM-STONES doctoral training provides network-wide methodological training, a range of local training modules, joint scientific workshops and skills building sessions, with the aim of allowing the researchers to apply for an array of different departmental vacancies within the academia. Moreover, the researchers are members of a leading epistemic community shepherded by well-known academics, and guaranteed publications will offer further career-boosting opportunities.
GREATER INTERNATIONALISATION AND STRONGER NETWORKS through international academic mobility and the creation of a unique global community. All of the researchers are hosted at two different European and non-European higher academic institutions, guaranteeing that they will spend time in two distinct national research environments. Combined with a non-academic internship, this allows the researchers to familiarize themselves with a variety of working conditions and desirable career paths. The GEM-STONES community of leading academics, major institutions and companies also allows the researchers to call upon a broad international network.
ENHANCED PROSPECTS FOR PRIVATE SECTOR EMPLOYABILITY through skills training and dedicated placement facilities. In order to ensure a match between the researchers' capabilities and the skills relevant to activities in the private sector, the GEM-STONES fellows will master a set of tailored transferable skills, such as improved policy analysis; inter-cultural communication and self-management; team work and topical public policy skills developed through dedicated task-based skill's building sessions.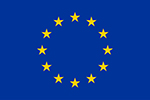 This project has received funding from the European Union's horizon 2020 research and innovation programme under the Marie Sklodowska-Curie Grant Agreement No 722826.