Back
From the European pillar of social rights to the Eurodividend: choosing an ambitious social Europe
In Green European Journal.
Recent moves and recommendations by the European Commission to create a "European pillar of social rights" are a good start to allow the EU to redress some of the disparities between and within Member States. Could a Europe wide non-means tested basic income – a 'Euro-dividend' – be part of this? Belgian economist François Denuit argues it should.
Link: HERE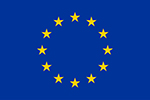 This project receives funding from the European Union's Horizon 2020 research and innovation programme under the Marie Sklodowska-Curie Grant Agreement No 722826.