In Honor of David Held (1951 – 2019)
It is difficult to express how deeply sad we are at the IEE-ULB, and within the GEM PhD research and training community (at LUISS Guido Carli in particular), after being informed about the sudden passing away of such an extremely relevant intellectual colleague, an innovative researcher, and a good friend.
The main research focus of David was on Democracy and Cosmopolitanism, and he is a reference author for globalization studies and democratic theory, notably democracy beyond the state. His books Models of Democracy (1987) and Global Transformations: Politics, Economics and Culture (1999), as well as his numerous edited volumes on Globalization studies are and will remain for many years deeply relevant references for thousands of scholars and students, both in the UK and in the rest of the world.
Born in England in 1951, David held a PhD in political science from the Massachusetts Institute of Technology in Boston. He was professor at the Open University (1991-2000), the London School of Economics (2000-11), as well as co-director of the LSE Centre for the Study of Global Governance with Professor Mary Kaldor. From 2012 until his death, he served as master of University College at the University of Durham. He was also a visiting Professor of Political Science at GEM and GEM-STONES member institution LUISS Guido Carli di Roma in Italy.
With Anthony Giddens, David co-founded Polity, an international publisher in the social sciences and humanities. He was also the General Editor for Global Policy, an interdisciplinary journal based at Durham University.
David took part in the research activities of GARNET PhD summer schools on Global Governance, Regionalism, and the EU, and GR:EEN, a global collaborative research project that sought to define the role of the EU in the emerging global order. Funded by the European Commission, these projects would later serve as inspiration and a collaborative platform for the founding of GEM PhD School and GEM-STONES.
David Held was characterized by a strong normative motivation in favor of a new democratic construction able to cope with the globalized world: a cosmopolitan democracy fit for a 'post-Westphalian world'. During the long years of our intellectual dialogue, both David and I were perfectly aware of the differences between his cosmopolitan theoretical approach and our EU-focused regionalist approaches. However, particularly at a time of the revival of trivial realism, 'sovereignism' and nationalism, we would like to pay a special tribute to the research and the idealism of David Held, an outstanding scholar, a thought-provoking intellectual partner, and a truly committed international academic.
Professor Mario Telò
GEM-STONES Supervisory Board President
ULB & LUISS Guido Carli di Roma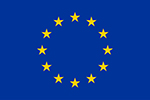 This project receives funding from the European Union's Horizon 2020 research and innovation programme under the Marie Sklodowska-Curie Grant Agreement No 722826.