Back
As Brazil moves right, what is left for Europe in Latin America?
Brazilian foreign policy under new President Jair Bolsonaro won't focus on cooperation with neighbours in Latin America, so the EU should double down on its flexible approach to Latin America, says Dr. Gustavo Müller (Senior researcher at the Leuven Centre for Global Governance Studies and GEM PhD School Almuni).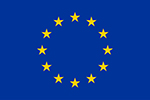 This project receives funding from the European Union's Horizon 2020 research and innovation programme under the Marie Sklodowska-Curie Grant Agreement No 722826.