Management
GEM-STONES' ultimate decision-making body is its Supervisory Board (SB), while day-to-day management is carried out by its Project Management Office (PMO). The SB convenes at least once a year and includes one representative from each partner organisation. The PMO is hosted at the Institut d'études européennes (IEE) of the Université Libre de Bruxelles (ULB).
Student representation is guaranteed through the selection of Fellows' Elected Delegates (FeD), whereas a 6-headed International Advisory Board (IAB) offers regular assessments of GEM-STONES' ethics and quality commitments.
Supervisory Board
Student Representatives
International advisory board
Project Management Office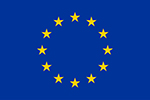 This project has received funding from the European Union's horizon 2020 research and innovation programme under the Marie Sklodowska-Curie Grant Agreement No 722826.