Training through Research
Video: Members of the GEM-STONES academic community share some of their impressions of the training provided through research.
METHODS BOOK
Research Methods in the Social Sciences is a comprehensive yet compact A-Z for undergraduate and postgraduate students undertaking qualitative and quantitative research across the social sciences, featuring 71 entries that cover a wide range of concepts, methods, and theories. Working alongside a senior academic, each GEM-STONES Early Stage Researcher has contributed at least one original entry to the publication. Publication: December 2020 (Oxford University Press).
Editors: Jean-Frédéric Morin (Université Laval, GEM-STONES Supervisor)
Christian Olsson (Université libre de Bruxelles)
Ece Özlem Atikcan (University of Warwick)
More information here
GEM-STONES Edited volumes
Each of the four Works Packages will jointly produce one edited volume collecting contributions from the linked ESRs and their supervisors. The Edited Volumes will be published as part of the GEM Book Series (Routledge).
The ESRs were involved from the start in determining the approach and focus of the edited volumes, and during the production of the edited volumes they have presented their work to, and received feedback from their peers as well as contributing senior academics. This has allowed the ESRs to benefit from insight into, and an early experience of the academic book publication process. Getting published as a contributor to the edited volumes will also constitute a significant early achievement for their professional and academic profile.
More information here
STUDENT PROJECTS
The fellows are encouraged to promote both their joint and individual research efforts on scientific platforms beyond the immediate GEM-STONES's framework. To this end, a limited amount of funds has been reserved for bottom-up student-led initiatives.
These initiatives can include for example participation in, and organisation of scientific workshops, or organisation of panels in international conferences.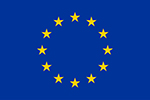 This project receives funding from the European Union's Horizon 2020 research and innovation programme under the Marie Sklodowska-Curie Grant Agreement No 722826.