News & Vacancies
You can find here announcements from across the GEM-STONES Consortium, including available vacancies and funding, as well as Calls for Papers/Proposals. Like our Facebook Page or subscirbe to the GEM-STONES Newsletter to stay informed about the latest developments!
NEWS
Call for Applications: Doctoral Progamme @GIGA, DE
[04-12-2018] The Doctoral Programme of GEM-STONES partner GIGA German Institute of Global and Area Studies invites applications from prospective doctoral students to join the programme on 1st October 2019. This is a three-year structured programme for junior researchers, in which they can pursue their research and professional development, particularly in the field of comparative area studies (CAS). GIGA doctoral students are fully integrated into the GIGA's research structure and benefit from close supervision within an international research environment. The training programme fosters their engagement with the GIGA's global approach to scholarship and provides them with the necessary methodological and soft skills to pursue a career in academia and beyond.
Deadline for submissions: 1st February 2019
More information available here
Call for Applications: GLOBE Winter School @Leysin, CH
[03-12-2018] The GLOBE winter school in International Relations will provide a unique environment for PhD students intending to situate themselves within the IR discipline. Organised in Leysin on 11th-15th Feb 2019, the winter school's focus on recent epistemological advances in non-positivist scholarship will deliver expertise through tailor-made roundtables, PhD presentations, walk & talk sessions and collective readings.
Deadline for submissions: 15th December 2018
More information available here
Jean Blonder Prize awarded to GEM PhD School alumni
[13-11-2018] Dr. Lauren Tooker has been awarded the 2018 Jean Blondel PhD Prize for the best thesis in politics. The judges were unanimous in choosing the winner, noting that 'Lauren's thesis is not only innovative and theoretically inspiring – it is a thesis with a heart'. Dr. Tooker wrote her thesis on 'Ordinary Democracy: Reading Resistances to Debt after the Global Financial Crisis with Stanley Cavell's Ordinary Language Philosophy', within the framework of an Erasmus Mundus European Joint Doctorate between the University of Warwick and the Université libre de Bruxelles.
More information available here.
Call for Papers & Panels: UACES 2019 @Lisbon, Portugal
[09-11-2018] Hosted by the University of Lisbon School of Law on 1st-4th September 2019, the annual conference of University Association for Contemporary European Studies draws hundreds of researchers from around the world to present and discuss the latest work in all areas of contemporary European Studies. Proposals are welcome from established academics, practitioners, early-career researchers and doctoral students in topics across all fields of research on contemporary Europe and the European Union.
Deadline for submissions: 20th January 2019
More information available here.
open vacancies & FELLOWSHIPS
PhD Scholarship in Nordic identities @CBS, DK
[03-12-2018] Copenhagen Business School invites applications for a PhD scholarship with a focus on the creation of national identities in Norden under the influence of globalization from 1970 and until today. Choice of case as well as methodological and theoretical framework is up to the applicant, but preference will be given to projects that focus on the connection between globalization, everyday- and work related experiences and of national/Nordic identity creation. The project is part of the Nordforsk-financed Reimagining Norden in an Evolving World (ReNEW), which focuses on research about the Nordic region, and the PhD student will be based at CBS's Center for Business History.
Deadline for applications: 17th December 2018
More information here
Professor in European Politics and Policy @LSE, UK
[26-10-2018] The European Institute of the LSE is a world-leading centre for the study of Europe. It is multidisciplinary and teaches at a post-graduate level. The faculty are active researchers, and teaching is research-led. The European Institute came top in its Unit of Assessment in the last two REF exercises. The successful candidate will provide intellectual leadership in the European Institute, and will be expected to engage with colleagues in cognate areas. The successful candidate will also provide research leadership in the area of European politics and policy, and will make a major contribution to the MSc European and International Public Policy, including its strategic development. The post holder will conduct and publish outstanding research, and engage in high quality teaching.
Deadline for applications: 6th January 2019
To apply for this post, please go to www.lse.ac.uk/LSEJobs and do a search with the job title.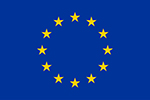 This project receives funding from the European Union's Horizon 2020 research and innovation programme under the Marie Sklodowska-Curie Grant Agreement No 722826.