News & Vacancies
You can find here announcements from across the GEM-STONES Consortium, including available vacancies and funding, as well as Calls for Papers/Proposals. Like our Facebook Page or subscribe to the GEM-STONES Newsletter to stay informed about the latest developments!
Please note: All 15 available fellowships have been awarded, and there will no Call for Applications for the Academic Year 2019-2020.
NEWS
Élisa Narminio participates in Falling Walls Lab
[30-09-2019] Élisa Narminio (ULB & Waseda University) participated in the Falling Walls Lab Marie Sklodowska-Curie Actions competition in Brussels on 26th September 2019. Together with 29 other selected participants she was challenged to present her research in just 3 minutes, competing for a spot in the Falling Walls final in Berlin.
Watch a recording of the competition here
open vacancies & CALLS FOR PROPOSALS
CfA: 2-year Post-doctoral Fellowship @ULB, BE
[21-02-2020] Université libre de Bruxelles welcomes applications to a full-time post-doctoral position to work in the framework of a research project dealing with "The politicisation of fiscal discipline and the oversight of national budgets in the European Union". The project is funded by an Incentive Grant for Scientific Research (MIS) from the FNRS (the Fund for Scientific Research in French-Speaking Belgium). The selected researcher will be part of a team supervised by Prof. Amandine Crespy and is expected to start on 1st July 2020 for a duration of two years. The successful candidate will hold a PhD degree for no longer than 5 years at the date of hiring. Excellent command of English is required, with French, Italian or Portuguese skills considered an asset.
Deadline for submissions: 30th of March 2020 // More information available here
CfA: Assistant Professor International & European Politics
[27-03-2020] Vrije Universiteit Brussels is seeking to rectruit a Fulltime Assistant Professor in International and European Politics for the Faculty of Social Sciences and Solvay Business School. This is a tenure track appointment with both teaching and research responsibilites. The successful candidate holds a PhD in a relevant field and has both English (C1-level) and Dutch (B2-level) language skills. Deadline for submissions is 2nd of April 2020.
Deadline for submissions: 2nd of April 2020 // More information available here
CfA: Teaching Fellow in Political Theory @Univ. of Warwick, UK
[27-03-2020] The Department of Politics and International Studies (PAIS) is recruiting a teaching fellow for 2-year fixed term contract, starting in September 2020. The successful candidate will be required to undertake teaching duties in Political Theory and will have the ability and willingness to teach on a variety of modules across the History of Political Thought and Contemporary Political Theory. They will also support the supervision of dissertations at undergraduate and postgraduate levels.
Deadline for submissions: 5th of April 2020 // More information available here
CfA: Post-doctoral Fellowships in Japan
[27-03-2020] Japan Society for Promotion of Science (JSPS) provides opportunities for postdoctoral researchers from other countries to conduct, under the guidance of their hosts, cooperative research with leading research groups in universities and other Japanese institutions. Duration of the fellowships is 12-24 months, and they cover all fields of the humanities, social sciences and natural sciences. Applicants must have obtained their doctoral degree within six years of the date the fellowship goes into effect. Diploma must be presented before the fellowship starting date (not required when submitting the application). The call remains open until 5th of May 2020.
Deadline for submissions: 5th of May 2020 // More information available here
CfA: Post-doctoral Researchers @ULB, BE
[27-03-2020] IF@ULB is a European postdoctoral programme, COFUNDed by the Université libre de Bruxelles and the European Commission within the framework of Marie Sklodowska-Curie Actions (Horizon 2020). This comprehensive fellowship programme will provide excellent Experienced Researchers with the opportunity to conduct frontier research and receive broad training in an environment of scientific excellence. Each fellowship will be granted for 2 years. The call opens on 1st of May 2020.
Deadline for submissions: 1st of September 2020 // More information available here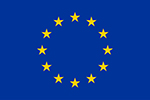 This project receives funding from the European Union's Horizon 2020 research and innovation programme under the Marie Sklodowska-Curie Grant Agreement No 722826.