News & Vacancies
You can find here announcements from across the GEM-STONES Consortium, including available vacancies and funding, as well as Calls for Papers/Proposals. Like our Facebook Page or subscirbe to the GEM-STONES Newsletter to stay informed about the latest developments!
Please note: All 15 available fellowships have been awarded, and there will no Call for Applications for the Academic Year 2019-2020.
NEWS
New Publication
[24-04-2019] An edited volume has been drafted in honour of GEM-STONES Supervisory Board President, Professor Mario Telò's (LUISS Guido Carli di Roma & ULB-IEE) research career. Published by Editions de l'Université de Bruxelles, 'Rethinking the European Union and its Global Role from the 20th to the 21st Century. Liber Amicorum Mario Telò' covers the scientific debates that Prof. Telò has been involved in during his career.
Contributors include, among others, GEM-STONES Lead Scientist Prof. Anne Weyembergh (ULB-IEE), GEM-STONES supervisors Prof. Ramona Coman (ULB-IEE), Prof. Jean-Michel De Waele (ULB); Prof. Nicolas Levrat (UNIGE), Prof. Leonardo Morlino (LUISS), as well as GEM-STONES Scientific Coordinator Mr. Frederik Ponjaert (ULB-IEE).
Obituary – In Honor of David Held
[08-04-2019] Following the passing away of Professor David Held (1951-2019), Prof. Mario Telò pays his respects as the Supervisory Board President of GEM-STONES and the GEM PhD School. Read more
Student-led workshop in Toronto, CA
[27-03-2019] Doctoral researchers Kevin Kalomeni (LUISS Guido Carli & Uni. Laval) and Guillaume Beaumier (Univ. of Warwick & Uni. Laval) organised a GEM-STONES -sponsored academic workshop on "Economic regulations in a digital world" in Toronto, Canada on 25-26 March. Attended by 21 academics from 18 universities in the USA, Canada and Europe, the workshop addressed the question on how global actors can spur innovations while also maintaining a stable and fair global economic system.
open vacancies & CALLS FOR PROPOSALS
Economist @IAI, IT
[17-04-2019] The Istituto Affari Internazionali (IAI) is seeking to hire a Researcher responsible for research, reporting and outreach on international economic issues. The ideal candidate should have a PhD or be a PhD candidate in economics or political science but with a thesis on economic issues, with at least three years of professional experience in research at national and/or international research institutions, governmental institutions, international organizations, NGOs.
Application deadline: 28th April 2019 // More information here.
Traineeship @GMF, BE
[17-04-2019] The German Marshall Fund of the United States, Brussels Office is accepting on a rolling basis Erasmus-funded traineeship applications to help with its programming activities. The successfull applicant must hold at least a Bachelor's degree, and be eligible for Erasmus + program funding provided by their universities, or other similar grants through their governments/national institutions. The trainee will work closely with senior GMF staff to provide research, logistical and administrative support.
More information here.
PhD Scholarships @CBS, DK
[16-04-2019] The Department of Management, Politics, and Philosophy including CBS LAW at Copenhagen Business School invites applications for up to five PhD positions. Applications are welcome from candidates from different disciplinary and multidisciplinary backgrounds in the humanities and social sciences that would be relevant to the following themes: Law and multi-level governance and/or law and ethics; Leadership and strategy; Leisure management; Any area which fits the departmental profile and can be supervised within it (two positions).
Application deadline: 3rd June 2019 // More information here
PhD Student @Univ. of Copenhagen, DK
[02-04-2019] Funded by the ERC Starting Grant, 'IMAGINE – European Constitutional Imaginaries: Utopias, Ideologies and the Other' will investigate constitutional imaginaries behind the European integration project at both national and the EU level. IMAGINE Team will include two PhD students and four postdoctoral researchers. They are currently in the process of selecting the first IMAGINE PhD student. The hiring process for the four postdoctoral researchers will begin later this year before the summer.
More information here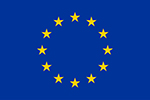 This project receives funding from the European Union's Horizon 2020 research and innovation programme under the Marie Sklodowska-Curie Grant Agreement No 722826.