News
You can find here announcements from across the GEM-STONES Consortium, including available vacancies and funding, as well as Calls for Papers/Proposals. Like our Facebook Page to stay informed about the latest developments!
NEWS
Call for Papers: Conference of Africa-Europe Relationships, IT
[08-01-2018] This conference on "Africa-Europe Relations: A Multi-stakeholder Perspective" will be organised at the LUISS Guido Carli in Rome on 14th -15th June 2018. The conference will examine the plurality of socio-economic and political interactions underpinning the relationship between Africa and Europe. In particular, it aims to identify and discuss patterns of cooperation and recurrent obstacles in the African-European multi-stakeholder dynamics. Particular (but not exclusive) attention will be put on the following dimensions: Culture and art; Finance; Migration; Security; Technological innovation; Trade; Youth.
The conference aims to have a balanced participation of both African and European attendants, as well as from other continents. Participants will include scholars, analysts, as well as research practitioners and research activists.
Potential participants need to submit an abstract by February 28th. Selected participants will be informed by March 15th.
More information and submission guidelines here.
New Publication: The Routledge Handbook of Justice and Home Affairs Research
[01-12-2017] With contributions from several members of the GEM & GEM-STONES community, this book comprehensively investigates the field of Justice and Home Affairs from the perspective of the three dimensions central to European integration: the sectoral (policies), the horizontal (states, regions) and the vertical (institutions, decision-making) dimensions. It also discusses the most important theoretical approaches used in this research area and provides the reader with a state of the art picture of the field.
The book's contributors include: Prof. Anne Weyembergh (GEM-STONES Principal Investigator, ULB); Prof. Ramona Coman (GEM-STONES Supervisor, ULB); Prof. Julien Jeandesboz (GEM-STONES Supervisor, ULB); Dr. Chloé Brière (GEM PhD School Alumni). More information here.
open vacancies & FELLOWSHIPS
GIGA (DE): Postdoctoral Research Fellow & Research Fellow
[18-01-2018] The GIGA German Institute of Global and Areas Studies (DE) seeks to appoint a Postdoctoral Research Fellow, a Research Fellow to work on regional legitimacy crises, and a Research Fellow to work on the normative foundations of regional organisations within the Leibniz Association-funded Junior Research Group "Sources and Consequences of Legitimation Strategies of Regional Organisations" headed by Prof. Dr. Tobias Lenz.
Screening of applications will begin on 1 March 2018. More information here.
Attract: Grants available for researchers going to Brussels, BE
[04-12-2017] Through the 'Attract - Brains for Brussels' programme, a researcher with a doctorate who has the intention of moving to Brussels can benefit from a financial intervention for a development or innovation scientific research project. Both expatriate Belgian researchers and foreign researchers are targeted by this programme, and the selected researchers will be supported by funding to the host university or higher education institution.
Eligibility criteria & how to apply here.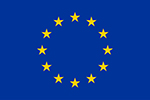 This project has received funding from the European Union's horizon 2020 research and innovation programme under the Marie Sklodowska-Curie Grant Agreement No 722826.