News & Vacancies
You can find here announcements from across the GEM-STONES Consortium, including available vacancies and funding, as well as Calls for Papers/Proposals. Like our Facebook Page or subscribe to the GEM-STONES Newsletter to stay informed about the latest developments!
Please note: All 15 available fellowships have been awarded, and there will no Call for Applications for the Academic Year 2019-2020.
NEWS
Élisa Narminio participates in Falling Walls Lab
[30-09-2019] Élisa Narminio (ULB & Waseda University) participated in the Falling Walls Lab Marie Sklodowska-Curie Actions competition in Brussels on 26th September 2019. Together with 29 other selected participants she was challenged to present her research in just 3 minutes, competing for a spot in the Falling Walls final in Berlin.
Watch a recording of the competition here
open vacancies & CALLS FOR PROPOSALS
One-year Jean Monnet Postdoctoral Fellowships @EUI, Italy
[08-11-2019] The Robert Schuman Centre for Advanced Studies (RSCAS) of The European University Institute in Florence, Italy, offers one-year Jean Monnet Fellowships to scholars who have obtained their doctorate more than 5 years prior to the start of the fellowship, i.e. 1 September 2020 for the academic year 2020-21. The Fellowship programme is open to post-docs, tenure track academics and those wishing to spend their sabbatical at the Robert Schuman Centre. The Centre offers up to 20 Fellowships a year. The three main research themes of the RSCAS are: (1)Integration, Governance and Democracy; (2) Regulating Markets and Governing Money; and (3) 21st Century World Politics and Europe.
Deadline for applications: 25th of November 2019 // More information here
Call for Project Proposals @G3 Intra-University Projects
[04-10-2019] Representatives of the ULB, Uni. de Genève and Uni. de Montréal are invited to submit joint strategic proposals with an eye on promoting the key values of the G3: innovation, responsibility and French-speaking communities. The funds can be used for e.g. conferences, research stays, shared courses or joint publications.
Deadline for submission of project proposals: 1st of December 2019 // More information here (FR).
Call for Papers & Proposals @ECPR-SGEU Conference, IT
[08-11-2019] The10th Biennial Conference of the Standing Group on the European Union (SGEU) of the European Consortium for Political Research (ECPR) will be hosted by GEM-STONES partner LUISS Guido Carli on 3rd – 6th of June 2020. The conference provides space for researchers from various backgrounds – political science, history, sociology, law, anthropology, philosophy, geography, economics – to present and discuss cutting-edge research focused on the pressing questions of European integration. The organisers are also offering funding for one or more pre-conference workshops dedicated to Early Career Researchers to be organised on 3 June 2020.
Deadline for submissions: 16th of December 2019
More information about the conference here & more information about the ECR workshop funding here
Call for Papers @GTBLab Workshop, CH
[15-11-2019] Geneva Transformative Governance Lab will organise a workshop on 'The EU & its Member States Joint Participation in International Agreements', to be hosted on 15th-17th of April 2020 by the Global Studies Institute of the University of Geneva. The organisers invite legal and political science PhD candidates and post-doctoral researchers to contribute either a theoretical legal reflection on the nature of the EU and its Member States' joint participation in international agreements; or a case-based contribution analyzing concrete examples of international agreements with joint participation of the EU and its Member States from EU and international law perspectives.
Deadline for submissions: 13th of January 2020 // More information here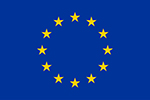 This project receives funding from the European Union's Horizon 2020 research and innovation programme under the Marie Sklodowska-Curie Grant Agreement No 722826.