News & Vacancies
You can find here announcements from across the GEM-STONES Consortium, including available vacancies and funding, as well as Calls for Papers/Proposals. Like our Facebook Page or subscribe to the GEM-STONES Newsletter to stay informed about the latest developments!
Please note: All 15 available fellowships have been awarded, and there will no Call for Applications for the Academic Year 2019-2020.
NEWS
Élisa Narminio participates in Falling Walls Lab
[30-09-2019] Élisa Narminio (ULB & Waseda University) participated in the Falling Walls Lab Marie Sklodowska-Curie Actions competition in Brussels on 26th September 2019. Together with 29 other selected participants she was challenged to present her research in just 3 minutes, competing for a spot in the Falling Walls final in Berlin.
Watch a recording of the competition here
open vacancies & CALLS FOR PROPOSALS
Call for Proposals @ECPR Conference, AT
[10-01-2019] The 14th General Conference of the European Consortium for Political Research (ECPR) will be held at the University of Innsbruck in Austria on 26th–28th of August, 2020. With around 500 Panels across c. 70 Sections, the academic programme covers the breadth of political science; developed and delivered by high-profile members of the profession. As a leading industry event, the General Conference continues to facilitate and nurture the development of political science across Europe; delivering an interactive and engaging platform for discussion, debate and innovative thinking. While the sections have been confirmed, the call for full Panels and individual Papers is still open.
Deadline for submissions: 18th of February, 2020 // More information here
Call for Applications: Doctoral Progamme @GIGA, DE
[16-12-2019] The Doctoral Programme of GEM-STONES partner GIGA German Institute of Global and Area Studies invites applications from prospective doctoral students to join the programme on 1st October 2020. This is a three-year structured programme for junior researchers, in which they can pursue their research and professional development, particularly in the field of comparative area studies (CAS). Through academic exchanges and fieldwork, doctoral students engage with the "GIGA regions" and build their own networks. Additional grants are provided for fieldwork and conference attendance, and doctoral students are offered involvement in policy advice and knowledge transfer activities. Doctoral degrees will be awarded by one of GIGA's partner universities.
Deadline for submissions: 1st of February 2020 // More information available here
Call for Proposals @WIRE Workshop on IR, CA
[16-12-2019] Environmental clubs, such as climate clubs, are voluntary leagues of states or other actors that seek to achieve environmental mitigation goals. The two-day workshop on "Design of Environmental Clubs: Moving from theories to policy proposals" will bring together a diverse group of scholars using a wide range of research methodologies to analyze, evaluate, and inform environmental club design practices and suggest strategies to make effective environmental clubs. Hosted at the Simon Fraser University in Vancouver on 4th – 5th of June 2020, the workshop welcomes short research notes (of around 3000 words) that explore any design feature of environmental clubs or that engage with the determinants of effective environmental clubs more broadly. No registration fee, with limited grants available.
Deadline for submissions: 14th of February 2020 // More information here
Open Vacancy: Post-doctoral Researcher @Uni. de Genéve, CH
[16-12-2019] The Department of Political Science and International Relations at the University of Geneva invites applications for a Postdoctoral Research Fellow to join a research team working on a new project "Evaluating the Pursuit of International Development Norms through Peer Review: Evidence from the OECD Development Assistance Committee". The project is directed by Professor Simone Dietrich (Principal Investigator) and supported by the Swiss National Science Foundation. The project studies the diffusion of international development norms through peer-review, with a particular focus on the OECD Donor Assistance Committee (DAC), which has assessed the foreign aid practices of member states for more than 50 years. The successful candidate will hold a PhD defended no later than 3 years ago (date of viva voce) at time of engagement or near completion, in political science, sociology, economics, statistics, computer science, or related field. French is not required.
Deadline for submissions: 15th of February 2020 // More information available here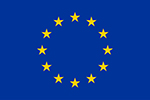 This project receives funding from the European Union's Horizon 2020 research and innovation programme under the Marie Sklodowska-Curie Grant Agreement No 722826.