News & Vacancies
You can find here announcements from across the GEM-STONES Consortium, including available vacancies and funding, as well as Calls for Papers/Proposals. Like our Facebook Page or subscribe to the GEM-STONES Newsletter to stay informed about the latest developments!
Please note: All 15 available fellowships have been awarded, and there will no Call for Applications for the Academic Year 2019-2020.
NEWS
Élisa Narminio participates in Falling Walls Lab
[30-09-2019] Élisa Narminio (ULB & Waseda University) participated in the Falling Walls Lab Marie Sklodowska-Curie Actions competition in Brussels on 26th September 2019. Together with 29 other selected participants she was challenged to present her research in just 3 minutes, competing for a spot in the Falling Walls final in Berlin.
Watch a recording of the competition here
open vacancies & CALLS FOR PROPOSALS
Call for Project Proposals @G3 Intra-University Projects
[04-10-2019] Representatives of the ULB, Uni. de Genève and Uni. de Montréal are invited to submit joint strategic proposals with an eye on promoting the key values of the G3: innovation, responsibility and French-speaking communities. The funds can be used for e.g. conferences, research stays, shared courses or joint publications.
Deadline for submission of project proposals: 1st of December 2019 // More information here (FR).
Call for Papers @ECPR Joint Sessions, FR
[18-09-2019] The 48th European Consortium of Political Research (ECPR) Joint Sessions of Workshops will be organised in Toulouse, France from 14th to 17th of April 2020. Consisting of around 30 Workshops, each with no more than 15 carefully selected participants from all stages of their careers, topics are precisely defined and discussed intensively for four full days.
Deadline for submission of paper proposals: 5th of November 2019 // More information here
Call for Papers @EUIA Conference, BE
[06-09-2019] The seventh edition of'European Union in International Affairs' (EUIA) Conference will take place in Brussels from 27th to 29th of May 2020 and focus on the theme 'Assessing the EU's Capacity to Act'. #EUIA20 will be the single major stopover of the academic conference circuit in Brussels. The EUIA Conference is organized by The Institute for European Studies at the Vrije Universiteit Brussel (IES-VUB), the Institut d'études Européennes at the Université libre de Bruxelles (IEE-ULB), the United Nations University Institute on Comparative Regional Integration Studies (UNU-CRIS) and Egmont – the Royal Institute for International Relations. Submission of paper abstracts and panel proposals is now open.
Deadline for submissions: 31st of October 2019 // More information here
Please note: All 15 available fellowships have been awarded, and there will be no Call for Applications for the Academic Year 2019-2020.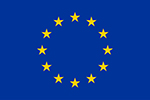 This project receives funding from the European Union's Horizon 2020 research and innovation programme under the Marie Sklodowska-Curie Grant Agreement No 722826.