News & Vacancies
You can find here announcements from across the GEM-STONES Consortium, including available vacancies and funding, as well as Calls for Papers/Proposals. Like our Facebook Page to stay informed about the latest developments!
NEWS
New Publication in the GEM Book Series (Routledge)
[16-04-2018] The GEM (Globalisation, Europe, Multilateralism) Series' edited volumes, monographs and textbooks all aim at contributing to further innovation in the fields of European Integration and International Studies. The latest addition to the series, 'Multiple Modernities and Good Governance' (edited by Thomas Meyer, José and Luís de Sales Marques) represents the first discussion from a political science perspective of the concept of Multiple Modernities in three dimensions. First taking stock of the discussions of the concept itself, it then connects it to more recently developed analytical and normative concepts that concretize it, before finally opening up a discussion about its implications and consequences for the political dimension.
Written by outstanding scholars in the field, the book addresses four principal concepts – Good Society, Good Governance, Human Security and Varieties of Capitalism. It determines whether and to what degree these concepts enable us to discover the commonalities and differences that distinguish the emerging multiple modernities in our time with respect to their political implications and consequences.
More information here.
Waseda University: New English language open-access academic journal
[21-03-2018] Waseda ORIS (Organization for Regional and Inter-regional Studies) has launched a new English language open-access academic journal, Journal of Inter-Regional Studies: Regional and Global Perspectives (JIRS). With GEM Alumni, Hikaru Yoshizawa as its Managing Editor, the journal aims to promote the study of regions (e.g. Asia, North and South America, Europe, Africa, and the Middle East), inter-regional relations, and global governance.
Full Volume 1 (March 2018) is now available online, and submissions are welcome!
More information here.
open vacancies & FELLOWSHIPS
ULB (BE): Academic member of staff in political science and international relations
[08-03-2018] The Université libre de Bruxelles (BE) is recruiting a full-time academic member of staff in political science and international relations. His/her areas of expertise should cover security studies, conflicts and post-conflicts, EU External Action. Expertise on security and conflicts in Africa would be an asset.
Application deadline: 23rd April 2018
Start date: 1st October 2018
Eligibility criteria & how to apply here.
ULB (BE): One-year Postdoc fellowship for researchers at risk
[16-03-2018] The Université libre de Bruxelles has created a Solidarity Fund in order to provide support for researchers who no longer have the freedom to pursue their research in their home country, where they are threatened due to the content of their scientific work or to the opinions they have freely expressed. Four fellowships will be awarded this year. The recipients will carry out research in a ULB research centre, supervised by a member of the University's academic staff. They may, if they so wish, take part in teaching activities or any other scientific activities organised on campus.
Application deadline: 25th April 2018
Fellowship start date: 1st-15th September 2018
Eligibility criteria & more information here.
Graduate Institute Geneva (CH): Postdoctoral Researcher – IR/International Law
[19-03-2018] The Graduate Institute of International and Development Studies in Geneva invites applications for a position as a Postdoctoral Researcher for Prof. Stephanie Hofmann's Swiss National Science Foundation's funded project "To save and to defend: global normative ambiguity and regional order". The project focuses on the variegated relationships of the UN with regional security organizations. It seeks to uncover a lens through which we can study and understand the extent to which a so-called global consensus exists. The contract period is two years, with possibility of extension for one additional year.
Application deadline: 20th May 2018
Start date: 1st September 2018
Eligibility criteria & more information here.
CBS (DK): PhD scholarship within the topic of Inequality
[16-03-2018] Copenhagen Business School invites applications for a vacant PhD scholarship focusing on research within the topic of Inequality. The PhD scholarship is affiliated with CBS' newly established Inequality Platform and will be based at the Department of Business and Politics. The PhD student will be enrolled at PhD School in PhD School in Organisation and Management Studies. To be considered, the candidate should have a basic training at the Masters level (similar to the 3 + 2 Bologna process). An educational background in the social sciences is necessary. The applicant must have successfully completed the Masters degree before commencing PhD at CBS. The applicants must be fluent in English.
Application deadline: 8th June 2018. Eligibility criteria & how to apply here.
Attract (BE): Grants available for researchers going to Brussels
[04-12-2017] Through the 'Attract - Brains for Brussels' programme, a researcher with a doctorate who has the intention of moving to Brussels can benefit from a financial intervention for a development or innovation scientific research project. Both expatriate Belgian researchers and foreign researchers are targeted by this programme, and the selected researchers will be supported by funding to the host university or higher education institution.
Eligibility criteria & how to apply here.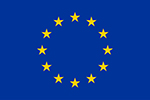 This project has received funding from the European Union's horizon 2020 research and innovation programme under the Marie Sklodowska-Curie Grant Agreement No 722826.