News & Vacancies
You can find here announcements from across the GEM-STONES Consortium, including available vacancies and funding, as well as Calls for Papers/Proposals. Like our Facebook Page or subscirbe to the GEM-STONES Newsletter to stay informed about the latest developments!
Please note: All 15 available fellowships have been awarded, and there will no Call for Applications for the Academic Year 2019-2020.
NEWS
Jean Blonder Prize awarded to GEM PhD School alumni
[13-11-2018] Dr. Lauren Tooker has been awarded the 2018 Jean Blondel PhD Prize for the best thesis in politics. The judges were unanimous in choosing the winner, noting that 'Lauren's thesis is not only innovative and theoretically inspiring – it is a thesis with a heart'. Dr. Tooker wrote her thesis on 'Ordinary Democracy: Reading Resistances to Debt after the Global Financial Crisis with Stanley Cavell's Ordinary Language Philosophy', within the framework of an Erasmus Mundus European Joint Doctorate between the University of Warwick and the Université libre de Bruxelles.
More information available here.
open vacancies & FELLOWSHIPS
Post-doc Fellowship @Uni. Laval, CA
[11-02-2019] The Canada Research Chair in International Political Economy of Université Laval (Québec City, Canada) offers a full-time postdoctoral fellowship for a position on the design of environmental agreements. The fellow will have an office space at the Canada Research Chair in International Political Economy, and access to an original dataset of more than 2000 environmental treaties.
Duration of the fellowship is 6-12 months from 1st Oct 2019 (at the latest).
Deadline for applications: 1st March 2019
More information here
Two PhD Fellowships @CBS, DK
[09-01-2019] Copenhagen Business School invites applications for two vacant PhD fellowships within the fields of economic sociology, political economy, and the sociology of professions, at the Department of Organization. Applications are encouraged on any research area falling broadly within the theme of expert networks and market creation. The two doctoral fellowships are in connection with the new project "Expert Niches: How Local Networks Leverage Markets", funded by the Velux Foundation. It is anticipated that the doctoral students will contribute in the empirical areas of enzyme production and, separately, fine dining. The project is led by Leonard Seabrooke and Eleni Tsingou, both in the Department of Organization.
Deadline for applications: 1st March 2019
More information here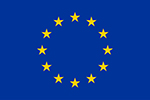 This project receives funding from the European Union's Horizon 2020 research and innovation programme under the Marie Sklodowska-Curie Grant Agreement No 722826.