Vacancies & News
You can find here announcements from across the GEM-STONES Consortium, including available vacancies and funding, as well as Calls for Papers/Proposals. Like our Facebook Page or subscirbe to the GEM-STONES Newsletter to stay informed about the latest developments!
open vacancies & FELLOWSHIPS
Multiple Marie Curie Individual Post-Doc Fellowships @ the ULB
IF@ULB is a European postdoctoral programme, COFUNDed by the Université libre de Bruxelles and the European Commission within the framework of MARIE SKŁODOWSKA-CURIE actions (H2020). The programme will enable ULB to recruit 63 international postdoctoral researchers between 2018 and 2023, in three calls. At each call, IF@ULB will offer 21 positions in one of the ULB research centres. The positions are open to researchers in all fields, according to a bottom up approach. The evaluation procedure will be organised through three panels: Social Sciences and Humanities, Physical and Engineering Sciences, Life Sciences.
Deadline for 1st wave of Applications (out of three): 15th October 2018
Guide for applicants and applications: here
Post-Doc Fellowships @ the IEE-ULB
This is a call for applications for one full-time post-doctoral position that is part of a collaborative research project between the University of Cambridge and the Université Libre de Bruxelles (ULB) funded by the Wiener-Anspach Foundation established in Brussels. The project investigates conflicts of sovereignty within the European Union, focusing on the manner in which traditional conflicts between supranational EU institutions and national sovereignty are increasingly being supplemented by conflicts at the national level between competing notions of sovereignty. The researcher will join a team under the supervision of a scientific committee (Christopher Bickerton [Cambridge], Nathalie Brack [ULB], Ramona Coman [ULB] and Amandine Crespy [ULB]). The researcher will be expected to spend one year in Cambridge and another year in Brussels, though not necessarily in that order. The deadline for submitting applications is the 10th September 2018. The successful candidate will start work on the 1st January 2019 for a duration of 2 years.
Deadline for Applications : 10th September 2018
Guide for applicants and applications: here
Researcher @ IAI, Rome
The Istituto Affari Internazionali (IAI), based in Rome (Italy), is seeking to hire a Researcher responsible for research, reporting and outreach on European affairs; with a particular focus on European integration, EU institutions and member state politics. Expertise on European foreign policy would be valued.
Deadline: 3rd September 2018
Guide for applicants and applications: here
Multiple Post-Doctoral Positions @ EUI, Florence
The Max Weber Programme (MWP) at the European University Institute (EUI) is the largest and most innovative postdoctoral programme in the historical and social sciences in Europe. The MWP is open to eligible applicants who are within 5 years from the completion of their PhD, from anywhere in the world, regardless of nationality and including non-EU citizens. Preference is given to applicants who have only just completed their doctorate and have not had a post-doctoral fellowship before. The Programme awards 1, 2, and exceptionally 3 year long fellowships according to departments. The MWP is a global programme at a global institution located in Italy. Like the Fellows, Professors and Researchers at the European University Institute come from across Europe - from Portugal to Russia, and beyond it - from Asia and the Antipodes to North and Latin America, contributing their different academic traditions to the distinctive mix of the Institute. The language of the programme is English.
Deadline for 1st wave of Applications (out of three): 18th October 2018
Guide for applicants and applications: here
Post-Doctoral Position @ KULeuven
The Leuven Centre for Global Governance Studies (GGS) is looking for a dynamic and motivated full-time postdoctoral researcher in the context of a new ambitious research project on connectivity, contestation and cooperation in global governance (CONNECTIVITY), a six-year interdisciplinary research programme on 'Connectivity, Contestation and Cooperation in Global Governance'. Bringing together many scholars from a diversity of disciplinary backgrounds in the humanities and social sciences, the programme offers a timely assessment of how differences between prominent States' conceptualisation of international norms impact upon cooperation in the international system.
It is offered a full-time fixed term contract as a post-doctoral researcher starting1 October 2018.
Deadline for 1st wave of Applications (out of three): 5th August 2018
Guide for applicants and applications: here
Assistant Professor International Political Economy @ Universiteit Groningen
The Department of International Relations and International Organization (IRIO) at the Faculty of Arts of the University of Groningen offers one full-time position for Assistant Professor. The Department of IRIO is committed to top-tier research combined with high quality education. IRIO, with over 50 staff members, provides world-class, interdisciplinary and international bachelor and master degree programmes. Students and staff are drawn to studying international relations and the role of international organization in an integrated manner from historical, political, economic and legal angles. The Department provides an international working environment for an increasing number of foreign students and research staff. The bachelor's and master's degree programmes are taught in English. There are currently about 1,000 students registered for the various IRIO programmes. Additionally, the Department contributes to the Erasmus Mundus 2-year master's degree programme in Humanitarian Action, coordinated by the Network on Humanitarian Action (NOHA), and the Research masters in Modern History and International Relations. Research in the Department of IRIO is organized in the Centre for IR Research (CIRR) around five chairs, respectively History & Theory of IR; IR and Security Studies; International Political Economy; History & Theory of European Integration; and Globalisation Studies and Humanitarian Action.
Deadline : 22nd of August 2018
Guide for applicants and applications: here
Several Politics Teaching Fellows @ School of Geography, Politics and Sociology, Newcastle University
Several 1 year teaching fellowships targetted at candidatees who could teach International Politics, EU politics or British politics, as well as Middle East and ethics of war. The School of Geography, Politics and Sociology is a reasonably large department (c.35) determined to offer as much mentoring to the TFs as possible
Deadline : End of August 2018
Guide for applicants and applications: here
Lecturer in International Relations and Diplomacy @ Lancaster University, UK
Lancaster University - The Department of Politics Philosophy and Religion (PPR) is seeking to fill the following post. You will have completed your PhD in Politics and/or International Relations, be research active, have excellent teaching abilities at both UG and PG levels and possess relevant administrative skills. Candidates whose teaching and research is interdisciplinary are particularly encouraged, as are those working in one or more of the following areas: East Asia, Europe, Middle East, and North America; and fields: global governance, foreign policy, and security studies. The appointee will contribute to departmental teaching at UG and PG, especially in the area of International Relations and Diplomacy. The successful candidate will have opportunity to develop new modules and possible joint degree schemes in their specialist area. Candidates should base their application on the relevant job description and person specification. Interview date will be 2 October 2018
Deadline : 26th of August 2018
Guide for applicants and applications: here
CALL FOR APPLICATIONS
Call for Papers: EUTIP (MSCA-ITN) Conference on "Global Politics and EU Free Trade Policy"
Brussels, BE – Dec 10-11, 2018
The Horizon 2020 Project EUTIP on EU Trade and Investment Policy is organizing an interdisciplinary conference on Global Politics and EU Free Trade Policy. The conference will take place in Brussels at the premises of the University of Birmingham from 10th December 2018, 1 pm until 11th December 2018. The EUTIP Project strives for an exploration and evaluation of current EU trade politics in view of current challenges to the global economic order. EU trade policy is an important factor determining the EU ́s role on the global scene. There is therefore the need to consider pressing international challenges and to factor them into the determination and evaluation of EU trade policy. Interested scholars are welcome to submit an abstract (300-500 words) for a presentation within one of the three themes.

Deadline for sending in Abstracts: 6th of October 2018
For more details: here
Call for Papers: 26th International Conference of Europeanists on "Sovereignity in Contention: Nations, Regions and Citizens in Europe"
Universidad Carlos III de Madrid, SP – June 20-22, 2019
Deadline :5th of October 2018
Guide for applicants and applications: here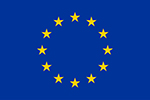 This project receives funding from the European Union's Horizon 2020 research and innovation programme under the Marie Sklodowska-Curie Grant Agreement No 722826.