GEM-STONES Newsletter
About
Published 3 times per year, the GEM-STONES Newsletter includes sections dedicated to: articles by GEM-STONES and GEM fellows and professors from within the community, as well as invited external contributors; announcements for upcoming events; an overview of past joint activities; and news and open vacancies from within the Consortium.
Latest newsletter published on 17th December 2020 here
To stay up-to-date with the latest developments, subscribe here.
Feature Articles
List of published articles by members of the GEM and GEM-STONES communities and external contributors:
Reports & Reviews:
Privacy
The General Data Protection Regulation (GDPR) for the protection of personal data has entered into application on 25th May 2018. GEM-STONES conforms to this new legislation and attaches great importance to the protection of your personal data.
Thus, it is possible for you, at any time, to unsubscribe from the GEM-STONES Newsletter either by clicking on the 'Unsubscribe' button at the bottom of the Newsletter, or by sending an email to: pmo@gem-stones.eu.
GEM-STONES only uses your data to inform you about its news and activities, and does not forward it to third parties for commercial or marketing purposes.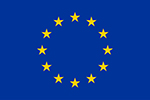 This project receives funding from the European Union's Horizon 2020 research and innovation programme under the Marie Sklodowska-Curie Grant Agreement No 722826.