Local Events
April 24th – 26th 2018 (BE) – Lecture series by Prof. Sanjeev Goyal
Sanjeev Goyal, Professor of Economics at the University of Cambridge and holder of the 2017-2018 Ganshof van der Meersch Chair at the ULB, will give a series of open lectures at the Université libre de Bruxelles. The lecture series is organized by the Philippe Wiener-Maurice Anspach Foundation, the IEE-ULB and the University of Cambridge.
Location: all lectures will take place at the Spaak Room of the Institute for European Studies of the ULB (39 Avenue Franklin Roosevelt, 1050 Ixelles, Brussels). Online registration necessary.
Information about our events can be found in the News Archive, and our Facebook page.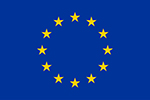 This project has received funding from the European Union's horizon 2020 research and innovation programme under the Marie Sklodowska-Curie Grant Agreement No 722826.