Local Events
Doctoral Seminar: Ragnar Weilandt 15th Nov 2019 @ULB, BE
GEM PhD School fellow Ragnar Weilandt will publicly present his doctoral thesis produced within the framework of an Erasmus Mundus European Joint Doctorate between the University of Warwick (UK) and the Université libre de Bruxelles (ULB). The seminar will be followed by a formal defence at the University of Warwick.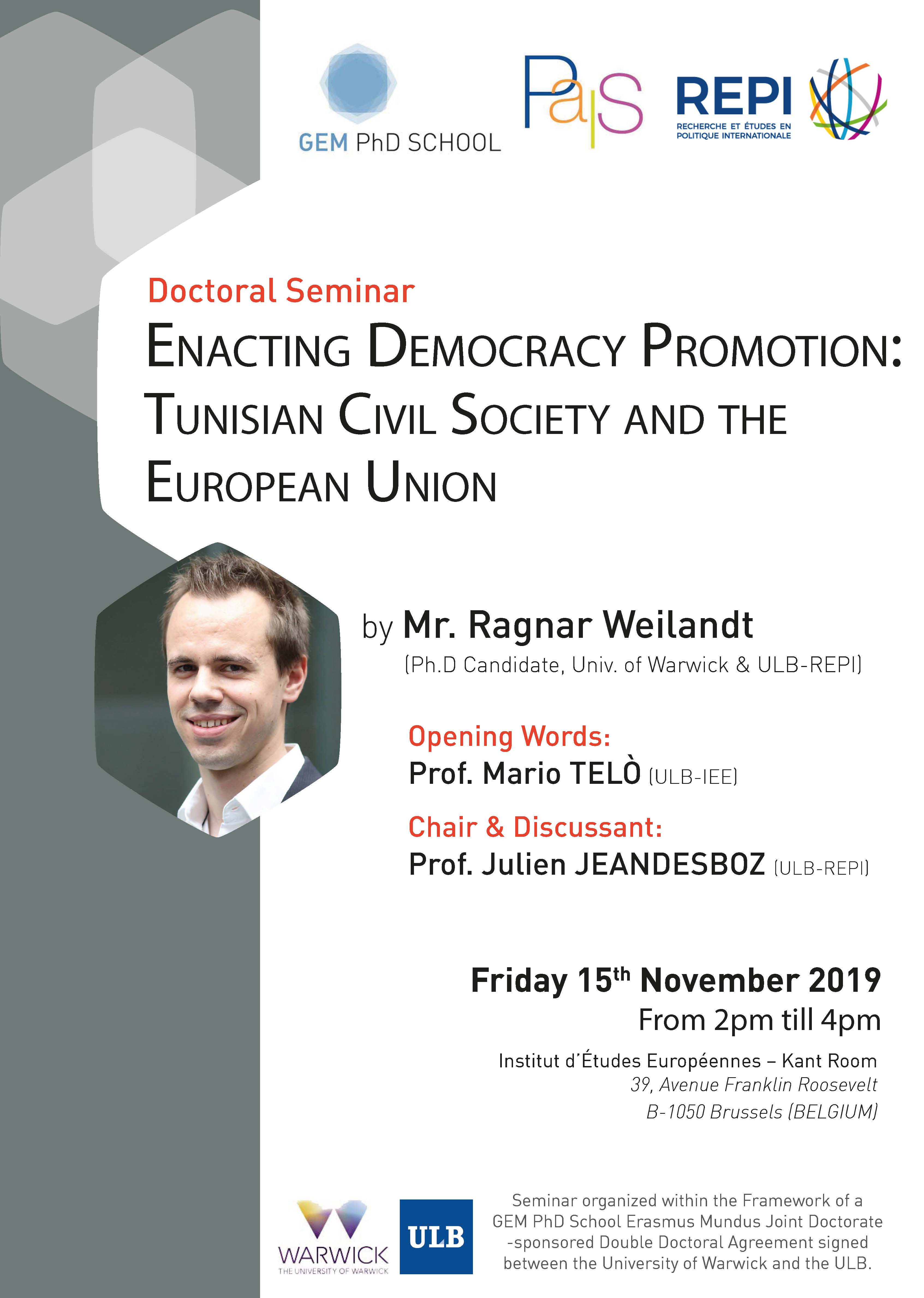 "ENACTING DEMOCRACY PROMOTION: TUNISIAN CIVIL SOCIETY AND THE EUROPEAN UNION"
By Ragnar Weilandt (Univ. of Warwick & ULB)
Date & Time: Fri 15th November 2019, 14:00-16:00
Location: Kant Room of the Institute for European Studies of the ULB. 39 Avenue Franklin Roosevelt, 1170 Brussels, BE
UACES Doctoral Training Academy: 22nd Nov 2019 @Brussels, BE
The Doctoral Training Academy (DTA) is an annual 1-day event for PhD students and Early Career Researchers in European Studies and related disciplines, providing practical advice for researchers at all stages of their PhD, including the immediate years post-submission. This year's theme is teaching and the profession, with sessions on: Research-Led Teaching; Selling Your Teaching Skills to Employers; Technology in Teaching; Module Building; Inclusive Teaching, and Teaching on a Changing Europe. Registration is free and open to PhD students and ECRs worldwide whose research is on contemporary Europe or the European Union. Spaces are limited to 50
More information & registration here
Information about our events can also be found in the News Archive, and our Facebook page.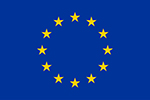 This project receives funding from the European Union's Horizon 2020 research and innovation programme under the Marie Sklodowska-Curie Grant Agreement No 722826.