Local Events
Workshop: Sexuality and family in the process of migration @ULB, BE
GEM PhD School alumni Dr. Catherine Lourdes Dy will give a presentation on "Click like to subscribe – problematic expressions of the male European migrant experience in Philippine-based Youtube content" as part of an international workshop on 'Intimacy, sexuality and family in the process of migration: European/Asian experiences compared'. Including keynotes by Prof. Nicole Constable (University of Pittsburgh) and Prof. Eleonore Kofman (Middlesex University London), the workshop is organised at the Université libre de Bruxelles on 18th-19th December 2018.

Participation is free upon registration, with more information available here.
PhD Defence: Elena Avramovska 29th Jan 2019 @ULB, BE
GEM PhD School fellow Elena Avramovska will publicly defend her doctoral thesis produced within the framework of an Erasmus Mundus European Joint Doctorate between the Université libre de Bruxelles and the Université de Genève.
"OF ROBES, ROSARIES AND GAVELS: THE EVOLUTION OF GENDER EQUALITY IN THE PHILIPPINES"
By Elena Avramovska (ULB & Uni. de Genève)
Date & Time: Tue 29th Jan 2019, 10:00-12:00
Location: Kant Room of the Institute for European Studies of the ULB, 39 Avenue Franklin Roosevelt, 1050 Brussels, Belgium
No registration necessary
Information about our events can be found in the News Archive, and our Facebook page.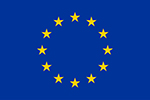 This project receives funding from the European Union's Horizon 2020 research and innovation programme under the Marie Sklodowska-Curie Grant Agreement No 722826.