Local Events
Project Final Conference (5-6 March 2020, Brussels – BE)
The final GEM-STONES conference and AGORA Forum will bring together the project's 15 ERS, partner organisations, senior academics, experts and policy-makers to discuss and disseminate key results of the project. The EU-funded Early Stages Researchers will have a chance to present key findings of their individual research, while joint research efforts will be highlighted at public panels organised around publications by the project's four Work Packages.
We hope to welcome you at the conference's public activities, listed here.
Information about our events can also be found in the News Archive, and our Facebook page.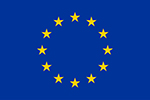 This project receives funding from the European Union's Horizon 2020 research and innovation programme under the Marie Sklodowska-Curie Grant Agreement No 722826.