Local Events
June 14th-15th 2018 (IT) – Public Conference
GEM-STONES member institution LUISS Guido Carli di Roma will host a conference on "Africa-Europe Relationships: A Multi-stakeholder Perspective" on14th-15th June 2018 in Rome, Italy
This conference will examine the plurality of socio-economic and political interactions underpinning the relationship between Africa and Europe. In particular, it aims to identify and discuss patterns of cooperation and recurrent obstacles in the African-European multi-stakeholder dynamics.
More information here (website). Full program here (PDF).
No participation fee or pre-registration.
Information about our events can be found in the News Archive, and our Facebook page.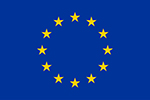 This project receives funding from the European Union's Horizon 2020 research and innovation programme under the Marie Sklodowska-Curie Grant Agreement No 722826.