Training through Practice
Original experiences in both academic and non-academic sectors, are provided through professional activities hosted by the degree-awarding institutions (teaching), its non-academic partners (internships) and its Project Management Office (AGORA© fora).
Video: GEM-STONES Early Stage Researchers share some of their impressions of the training provided through practice.
MANUAL FOR HIGHLY SKILLED JOB SEEKERS
GEM-STONES program includes targeted modules on transferable skills for highly qualified job-seekers. Lead by the Istituto Affari Internazionali and organised in collaboration with other non-academic partners and instructors, the skill modules have promoted task-based learning and ultimately resulted in the publication of a highly-qualified job-seekers manual.
While the manual is not a step-by-step guide to landing a first job following graduation, it provides doctoral students and recent graduates tips and advice regarding the transition from doctoral research to the job market. The manual covers the following topics:
CV maintenance;
Highly-skilled requirements including project management, publications, lobbying and consultancy as well as media knowledge;
Planning for a career in academia;
Insights from GEM PhD School alumni;
Useful links and sources to support job search (identifying opportunities and research funding)
The manual is accessible for download here (PDF).
NON-ACADEMIC SECONDMENTS
The GEM-STONES' non-academic secondment program has been set up with the aim of helping the ESRs develop new, transferable skills. Although bottom line for the PhD candidates is their own research project, GEM-STONES promoters believe that integrated non-academic experiences will help raise awareness of career opportunities outside of the academia. Counter-intuitively, taking some distance from their research problems will also help the ESRs to acquire fresh ideas on how to approach pressing issues in their project. In such a way the completion of an internship will put the ESRs in a better position to see their doctorate finished. Clearer career plans and support gained from colleagues working in non-academic environments is also believed to optimize focus on core research.
Accordingly, the non-academic secondment program subscribes to the following objectives:
Application of knowledge and theories to practical work situations
Acquisition of appropriate skills and techniques directly applicable to ones career
Access to additional publication platforms and data
Creation of job exposure and enhanced employment opportunities
Opportunity to develop attitudes conducive to effective interpersonal relationships
For a listing of the non-academic secondment destinations, see here.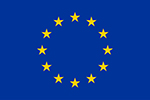 This project receives funding from the European Union's Horizon 2020 research and innovation programme under the Marie Sklodowska-Curie Grant Agreement No 722826.