Back
Book Review: Echoes of Empire: Memory, Identity and Colonial Legacies
Volume: 51 issue: 1, page(s): 191-192.
What is the impact of colonialism in the current (nearly) decolonised world? To what extent do imperial echoes still resound nowadays? And why does this matter? This thought-provoking book moves from these ambitious questions to explore the relevance of imperial history in the understanding of today's global politics.Kalypso Nicolaïdis, Berny Sèbe and Gabrielle Maas offer an illuminating compilation of essays that clearly illustrate the colonial underpinnings of our global present with the main intention of changing the distortions that the denial of a colonial influence has produced in the international arena. Indeed, the main aim of this rich publication is to reflect on the deep consequences of colonialism that have too long been underestimated by political scientists and international relations experts. From the Iberian age of imperialism to the present reminiscences of imperial roots in the current European Union project, from parallels between different traditions of European imperial states to interesting comparative perspectives beyond the European colonial model, this book aspires to contribute to a better understanding of the echoes of the colonial experience, wittily engaging with such a controversial topic.
Link: here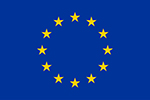 This project receives funding from the European Union's Horizon 2020 research and innovation programme under the Marie Sklodowska-Curie Grant Agreement No 722826.