Back
Book Review: Transnationalization and Regulatory Change in the EU's Eastern Neighbourhood: Ukraine between Brussels and Moscow
Regulatory reforms in the EU's Eastern neighbourhood countries are not as sluggish as often perceived. Rule enforcement is happening despite the presence of domestic veto players who favour the status quo, the lack of EU membership perspective and the presence of Russia as an alternative governance provider.
Using Ukraine as a primary case study, this bookexamines why convergence with transnational market rules varies across different policy sectors within the Eastern neighbourhood countries. It analyzes the drivers of regulatory change and explores the conditions under which post-Soviet economies integrate with international markets. In doing so, it argues that the impetus for regulatory change in the Eastern neighbourhood lies in specific strategies of domestic empowerment applied by external actors. Furthermore, through the study of the impact of Western and Russian transnational actors, the book concludes that Russia's presence does not necessarily hinder the integration of the EU's Eastern neighbours with international markets. Instead, Russia both weakens and strengthens domestic support for convergence with transnational market rules in the region.
Link: here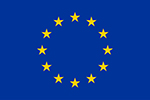 This project receives funding from the European Union's Horizon 2020 research and innovation programme under the Marie Sklodowska-Curie Grant Agreement No 722826.