Back
Civil Society and the UN Security Council: Advocacy on the Rwandan Genocide
In Partnerships in International Policy-Making.
The chapter analyses how non-governmental organizations (NGOs) campaigned for a stronger United Nations (UN) response to the 1994 Rwandan genocide. It begins by reviewing the relationship between civil society and the UN Security Council. It discusses three aspects of this relationship: the channels of access (for instance, the NGO Working Group on the Security Council and the so-called Arria formula meetings), the strategies of engagement, and the degree of influence. It explores how NGOs, such as Human Rights Watch, Médecins Sans Frontières, and Oxfam, appealed to permanent and non-permanent members of the UN Security Council, as well as the broader public, for a more decisive UN action against the 1994 genocide in Rwanda.
link: here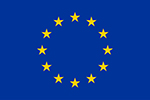 This project receives funding from the European Union's Horizon 2020 research and innovation programme under the Marie Sklodowska-Curie Grant Agreement No 722826.