Back
Conditionality for protecting the rule of law: Will it fly?
Euractiv (Online). May 2018 [Link]
Introduction
The idea seems logical as legislatives changes adopted in Hungary and Poland are worrisome. But will the EU funding conditionality tackle the root of the problem? Ramona Coman and Nathalie Brack have a standpoint.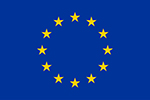 This project receives funding from the European Union's Horizon 2020 research and innovation programme under the Marie Sklodowska-Curie Grant Agreement No 722826.