Back
Mapping the Bosnian-Herzegovinian Diaspora
Interaktivni Portal za Dijasporu iz Bosne e Hercegovine (Online). 2018 [Link]
The study is the result of research performed by an international and interdisciplinary team of researchers including Dr. Hariz Halilovich, Dr. Jasmin Hasić, Dr. Dženeta Karabegović, Dr. Ajlina Karamehić-Muratović, and Dr. Nermin Oruč under the coordination of the International Organization for Migration, Mission to BiH and the Ministry of Human rights and Refugees of Bosnia and Herzegovina, within the framework of the project "Mainstreaming the Concept on Migration and Development into Relevant Policies, Plans and Actions in Bosnia and Herzegovina (BiH): Diaspora for Development (D4D)". The project aims to strengthen the role of BiH diaspora in development processes in BiH. The Diaspora for Development (D4D) is a project of the Government of Switzerland and the Ministry of Human Rights and Refugees of BiH, in partnership with UNDP BiH and IOM BiH. The content of this publication, including the findings presented in this report, do not necessarily reflect the views of the the Ministry of Human Rights and Refugees of BiH, the Government of Switzerland, the UNDP in BiH and the IOM in BiH.
https://dijaspora.mhrr.gov.ba/objavljena-publikacija-mapiranje-dijaspore-iz-bosne-i-hercegovine/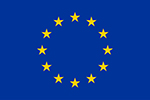 This project receives funding from the European Union's Horizon 2020 research and innovation programme under the Marie Sklodowska-Curie Grant Agreement No 722826.