Back
The European Union Training Mission in Somalia and the Limits of Liberal Peacebuilding: Can EUTM Contribute to Sustainable and Inclusive Peace?
In The International Spectator Italian Journal of International Affairs, Volume 46, 2011 - Issue 4
The European Union Training Mission (EUTM) in Somalia, the EU's mission to contribute to the training of the Somali Security Forces, was deployed in April 2010 and extended for another 12-month period in July 2011. Despite the positive assessment of the outcome of the first training period, the overall feebleness of Somalia's Transitional Federal Government puts the political feasibility of the mission into question. EUTM Somalia can be subjected to many of the same criticisms as the liberal peacebuilding agenda in general for trying to contain rather than resolve conflict and maintaining a top-down perspective which ignores organic, indigenous local structures.
link: here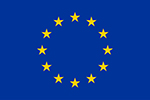 This project receives funding from the European Union's Horizon 2020 research and innovation programme under the Marie Sklodowska-Curie Grant Agreement No 722826.