Back
The International Dimension of EU Competition Policy: Does Regional Supranational Regulation Hinder Protectionism?
Université de Genève Open Archive. Mar 2016 [Link]
Supervisors: Janine Goetschy (ULB) & René Schwok (UNIGE)
Abstract
There is an increasing recognition of the international presence and regulatory influence of the EU in competition policy. Despite a scholarly focus on its international dimension, the issue of nationality-based discrimination has insufficiently been investigated in the EU competition policy literature. Thus, this research aims to fill this gap by examining whether the EU internally and externally utilizes its competition rules for the promotion of national/European champions, while disadvantaging non-EU based companies operating inside and outside the European internal market. Empirical findings validate two hypotheses of this research: that the supranational institutional setting of the EU in competition policy constrains the ability of member states to use their competition policies for neomercantilist, and even for protectionist purposes; and that the institutional setup assures nationality-blind enforcement by EU competition regulators, even vis-à-vis non-EU based companies. The research also identifies key systemic factors which constrain the EU's regulatory power in competition policy.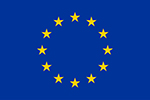 This project receives funding from the European Union's Horizon 2020 research and innovation programme under the Marie Sklodowska-Curie Grant Agreement No 722826.