Back
Ukraine: Comprehensive Partnership for a Real Democracy
The Orange Revolution was a wonderful example of democratic transition: a non-violent protest against a rigged election, which brought to power a seemingly people-focused and pro-Western president. Although all social groups took part in the revolution, students and young professionals of Ukraine's fledgling middle class formed its core. For politically passive Ukrainians, it looked like the nation's great awakening and the beginning of a new era.
Five years later, the mood is one of indifference and disenchantment. The "orange government" has turned out to be as corrupt and incompetent as its predecessors. It should therefore hardly elicit surprise that Victor Yanukovich, the politician with a criminal past and was accused of stealing the 2004 election, was elected president in winter 2010. Voter turnout in the second and decisive round was the lowest in Ukrainian history.1
Moreover, youth participation has fallen dramatically. I myself did not vote in the last election, although I was on the streets during the rainy autumn of 2004 protesting against lawlessness and power-grabbing. At some point, we lost the momentum for engaging young people in the governance of the country. All subsequent generations of politicians will be faced with the same question: how to win back the hearts and minds of Ukrainian youth.
Link: here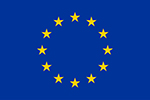 This project receives funding from the European Union's Horizon 2020 research and innovation programme under the Marie Sklodowska-Curie Grant Agreement No 722826.