Institutionalised Programme
GEM PhD School was an international joint doctoral programme: involving 10 partner institutions; fostering interdisciplinary research on "Globalisation, Europe and Multilateralism; delivering double degrees in social sciences through its 5 European partner universities; offering a pooled training programme as well as mobility tracks guaranteeing at least 2 of its institutions visited.
Launched in 2010, the Erasmus Mundus Joint Doctoral Programme on "Globalisation, the European Union and Multilateralism" - GEM PhD School - was an endeavour set up with the support of the European Commission. It aimed to foster first-rate Social Science doctoral research centred on the common challenges facing the current global system by offering a pan-European learning environment geared towards attracting promising doctoral reseachers from across the globle.
The GEM PhD School brought together 10 leading institutions - based in Belgium, the United Kingdom, Italy, Germany, Switzerland, the USA, Japan, the Peoples' Republic of China and Mexico - within the same epistemic community. All of them have indeed taken the lead in a host of Sociel Sciences amongst which: International Relations and Security Studies; International Political Economy; International and EU Legal Studies; Comparative Regionalism; Comparative Political Sociology; Comparative Political Theory and Sociology; and EU Studies.
All dissertations written within the GEM PhD School's framework were subject to joint tutorship and double doctorates.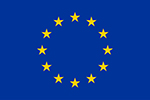 This project receives funding from the European Union's Horizon 2020 research and innovation programme under the Marie Sklodowska-Curie Grant Agreement No 722826.