Partners and Degrees
partner institutions
The GEM PhD School offered a truly integrated doctoral programme of highest academic quality, founded upon a strong research backbone and well-established international outreach programmes. Several of the partners would go on to collaborate in the context of GEM-STONES. Prior to GEM-STONES, the GEM PhD School brought together ten institutions with extensive research networks and doctoral training communities. The GEM PhD School thus combined the necessary expertise to ensure: (1) the originality of its research; (2) the scientific quality of the programme's activities; and (3) the international scope of its impact.
Degree awarding institutions
All GEM Fellows visited at least two of the following degree-awarding institutions and spent a minimum 2/3 of their research time divided in a balanced fashion between both of them.
European Partner Institutions
Third country partner institutions
Non-degree awarding institutions
the GEM PhD School could also count on the participation and support from a series of highly valuable non degree awarding institutions.
degrees awarded
The GEM PhD School's programme's integrated approach to doctoral teaching was reflected in the joint tutorship and double doctorates associated with all dissertations written within its framework.

Double Degrees
All Double Degree Doctorates pursued within the Erasmus Mundus GEM PhD School were framed by way of a standard "Double Degree Agreement" the general terms of which were approved by the administrations of the 5 degree awarding universities involved in the GEM consortium – i.e. Université Libre de Bruxelles (B); University of Warwick (UK); LUISS-Guido Carli (It); Université de Genève (CH); Universität Bielefeld (D). Said agreement set the general principles by which the consortium and its members defined each double degree agreement pursued within the GEM framework. As such, a specific agreement linking two partner institutions was signed for each PhD pursued within the GEM PhD School.
All GEM Double Degree Agreements, whatever the given permutation of associated degree-awarding institutions, had a set of general principles in common. These general principles were spelled out in the Standard Double Degree Agreement and covered aspects such as: the projects initial set-up, its regular evaluation, and ultimate defence. Nevertheless, the specific implementation of these general principles was set in accordance with the practices and obligations of each signature institution.
Common Defense Procedures
Each degree awarding institution within the consortium has an accepted set of practices with regards to double degrees. As such, the GEM PhD School was careful to respect such precedent so as to ensure both awarded degrees were recognized by their relevant national certifying authority. To this effect the standard bilateral "GEM Double Degree Agreement" was vetted by the relevant people within the Research Departments of the GEM PhD School's five Diploma awarding partners.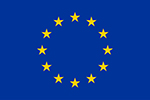 This project receives funding from the European Union's Horizon 2020 research and innovation programme under the Marie Sklodowska-Curie Grant Agreement No 722826.